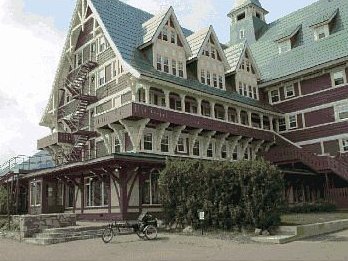 By Gordon Koppang
After years of talking about it, I finally did it! I rode the Sinner to Waterton and then got hauled home in a friend's van.
I left Lethbridge on Wednesday morning for an easy ride to Magrath - about 40km. Day two was the make-or-break day. Magrath to a campground just outside Waterton Park. Total distance for day two - 84km.
On day three I rode into Waterton and up the the Prince of Wales Hotel then back to the park gate to wait for my friend with the van.