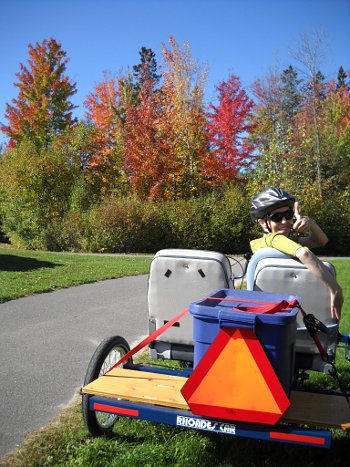 Ruth's cancer continues to progress and she is often weak and tired these days, having recently got out of the hospital and back home. The weather recently has been quite warm and sunny and we used that opportunity to get out and see the fall colours by quadracycle.
We completed a 7 km ride in our neighbourhood, with Ruth doing a bit of the pedaling, when she was up to it.
Once again the quadracycle proved its worth in helping a sick person get out of the house, kind of like a wheel chair, but more fun and faster, even with just one person pedaling.