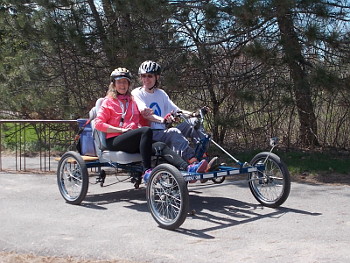 Today was our first truly summer-like day in Ottawa this year, reaching a balmy 24°C.
To enjoy the day Lynn and I headed out for a 18 km local quadrcycling ride, including a stop for a nice picnic just off the pathway network.
Lynn really enjoyed the time out today, so I am sure we will be doing some more quadracycle trips this summer.